we can not push the wall but we can create space.
increase your storage capacity
Thanks to our wide range of products we can help you to increase your storage capacity
reduce cost
A properly laid out warehouse will reduce inventory and reduce obsolete stock
Bespoke solutions
Thanks to our wide range of shelving, racking and boxes we can offer you the solution adapted to your situation
improve productivity
A properly laid out warehouse will reduce order picking time
Thanks to our 20 years experience we can offer you the perfect solution taylored to your needs
Our expert will review in detail your specific requirement, survey your premises and understand the way you operate, in order to offer you the best storage solution to match your needs and offer the optimum layout to maximise your space.
Adjustable Pallet Racking or APR is the most common pallet racking system in use. This system enables the safe storage of both palletised and non-palletised loads. APR racking is cost effective easily installed and a versatile system.
We can help you to choose the right size and right capacity racking to match your needs. We will optimise the size of racking and layout to maximise your storage capacity.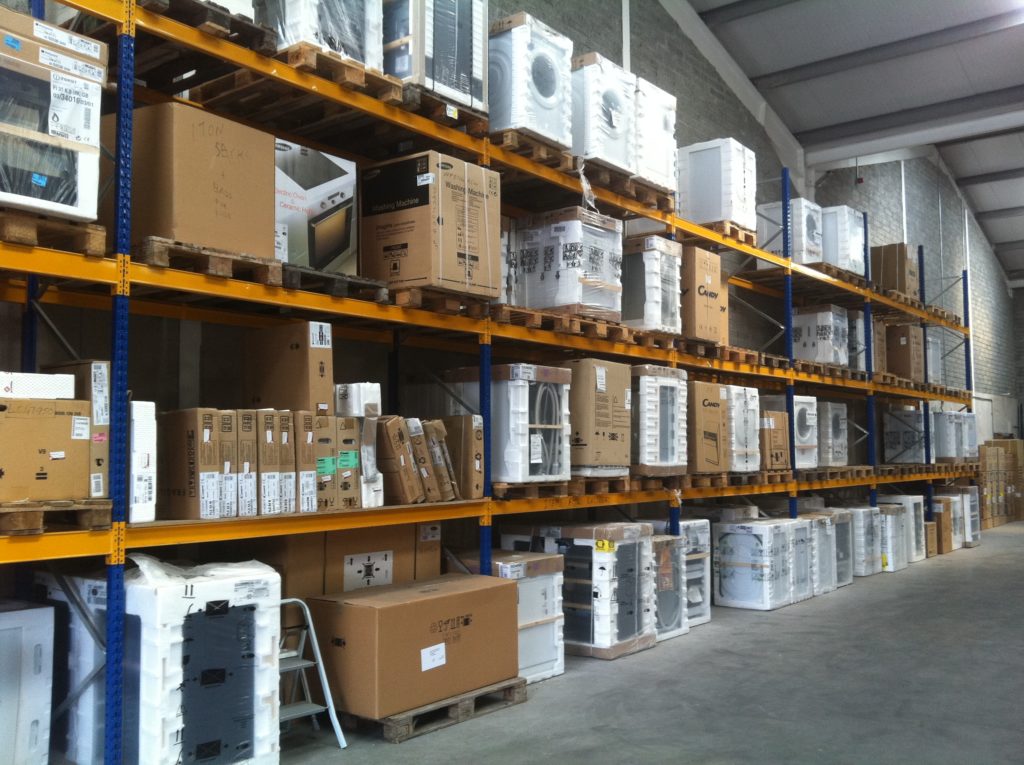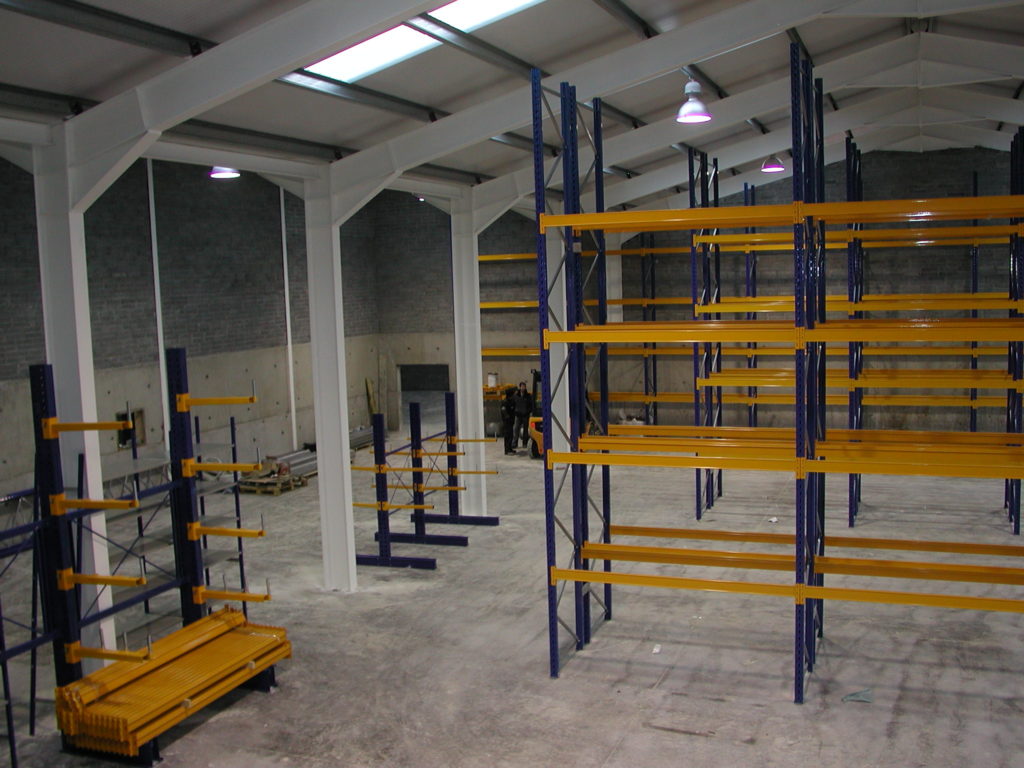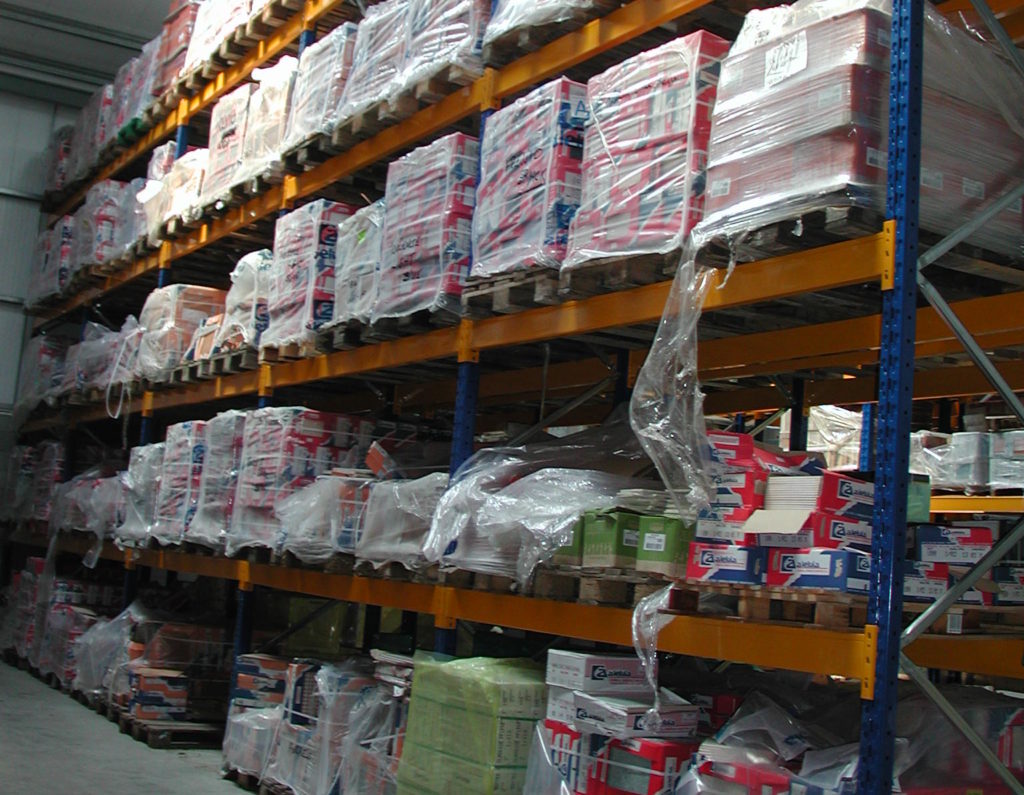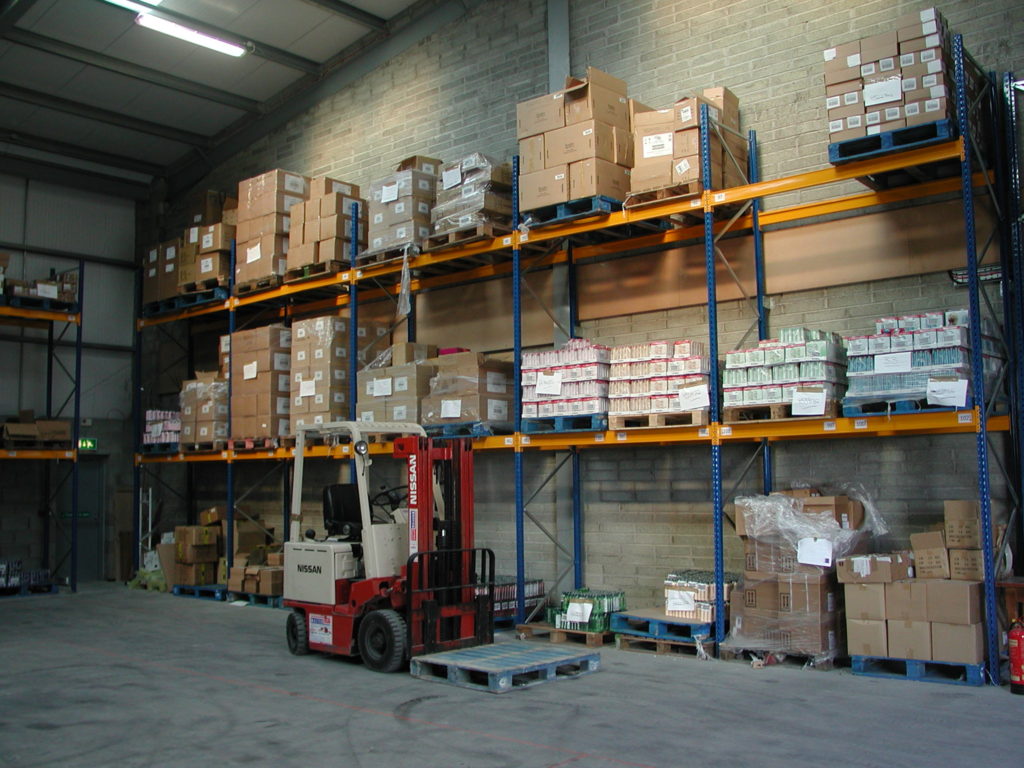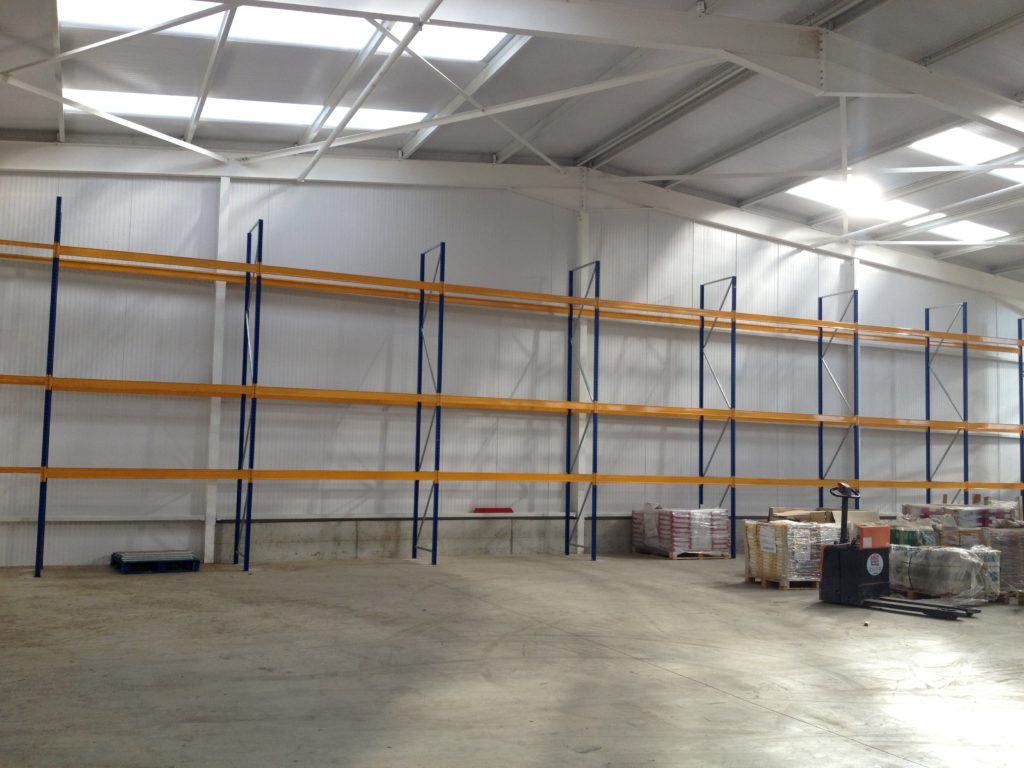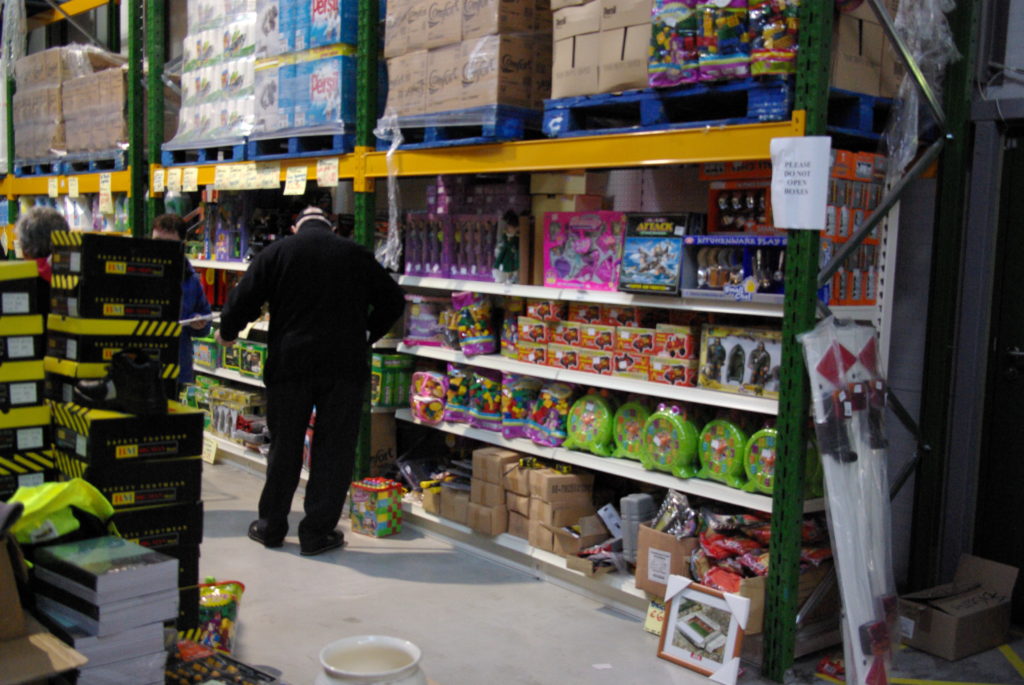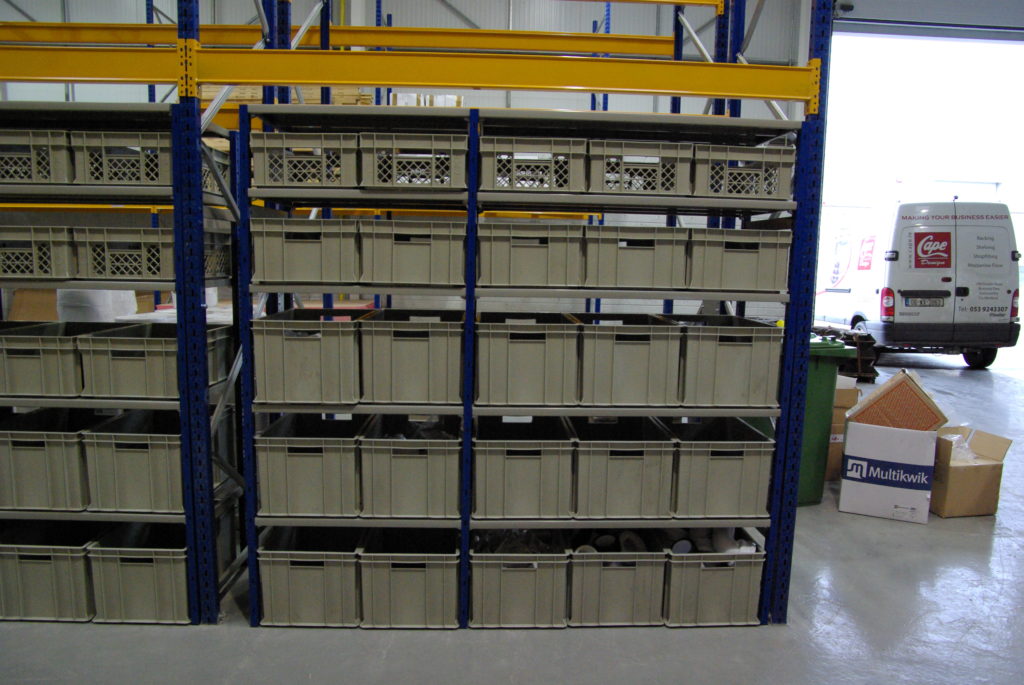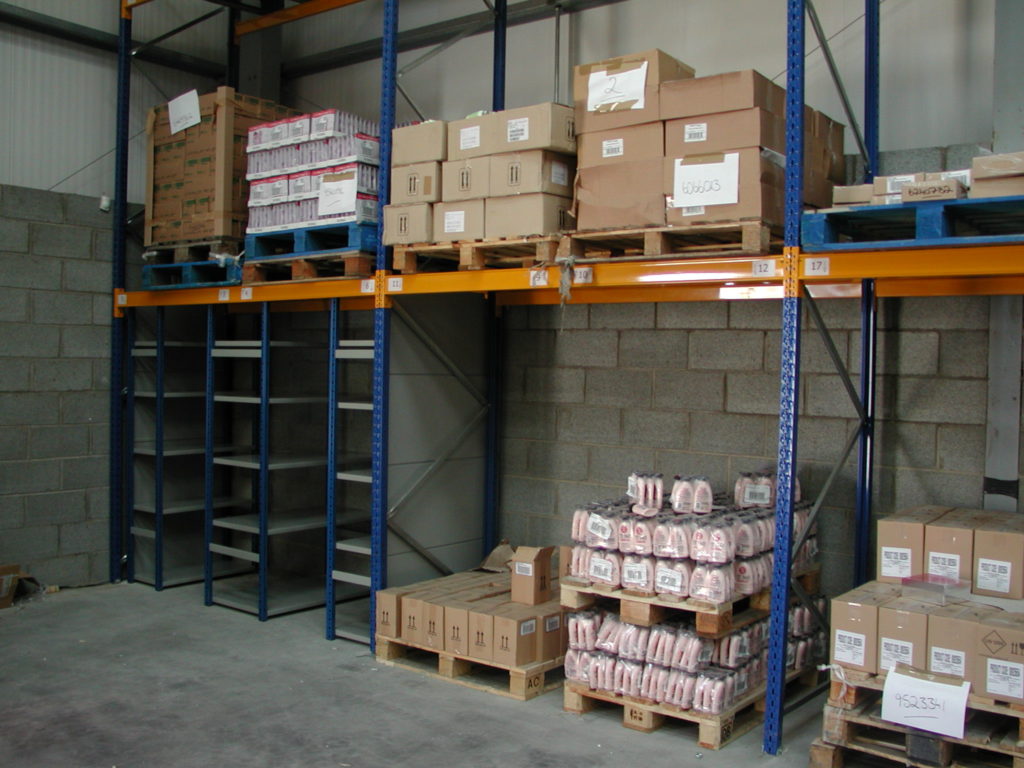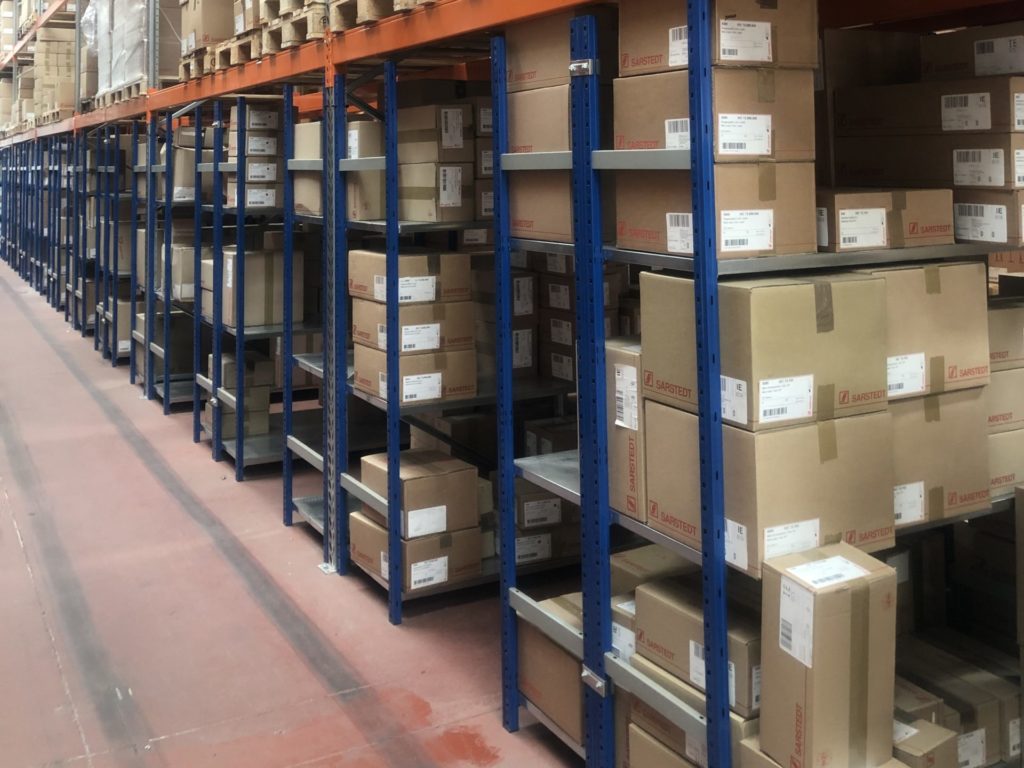 LONGSPAN SHELVING CASH & CARRY / ORDER PICKING
Most of the stores required a certain amount of storage for full pallets and a smaller amount of items to be hand picked. We would have few products that could help you to mix these two requirements.
After a site visit and a comprehensive meeting to understand your needs and the way you operate, our designer will help you to realise the best layout for your warehouse. We will also advise you as to which type of forklift (Counter Balance, Reach Truck, Very Narrow Aisle (VNA),  Articulated Truck…) you could use to maximise the your storage solutions. 
The choice will be a compromise between maximising space available, the speed of pallet retrieval and the available budget.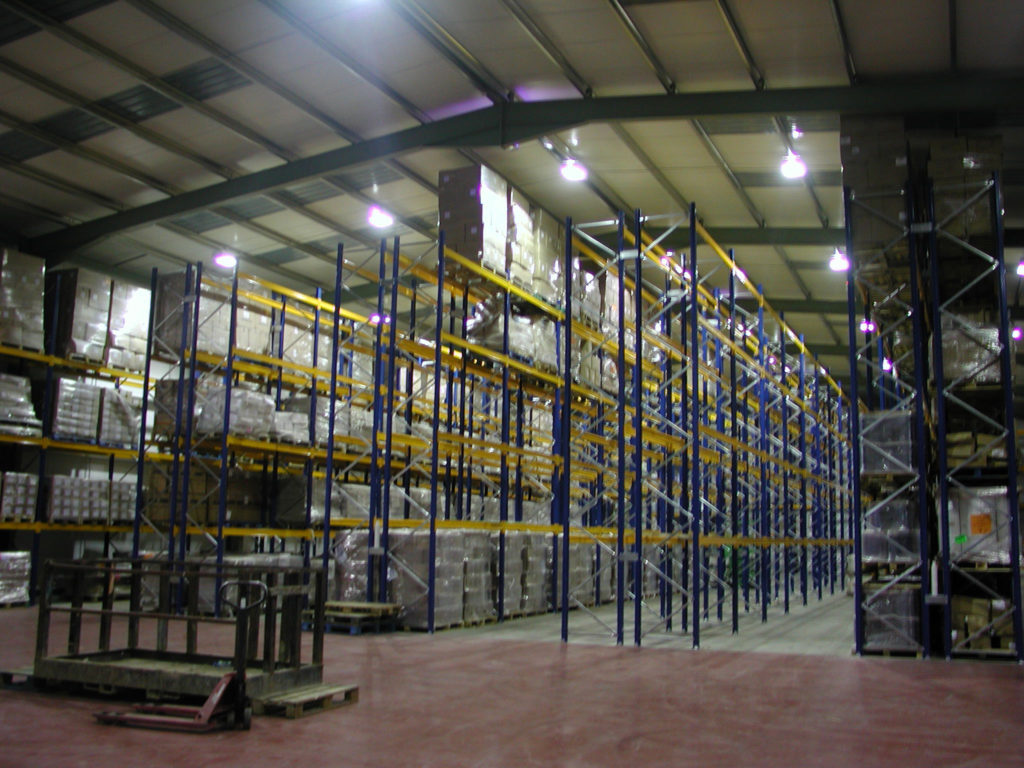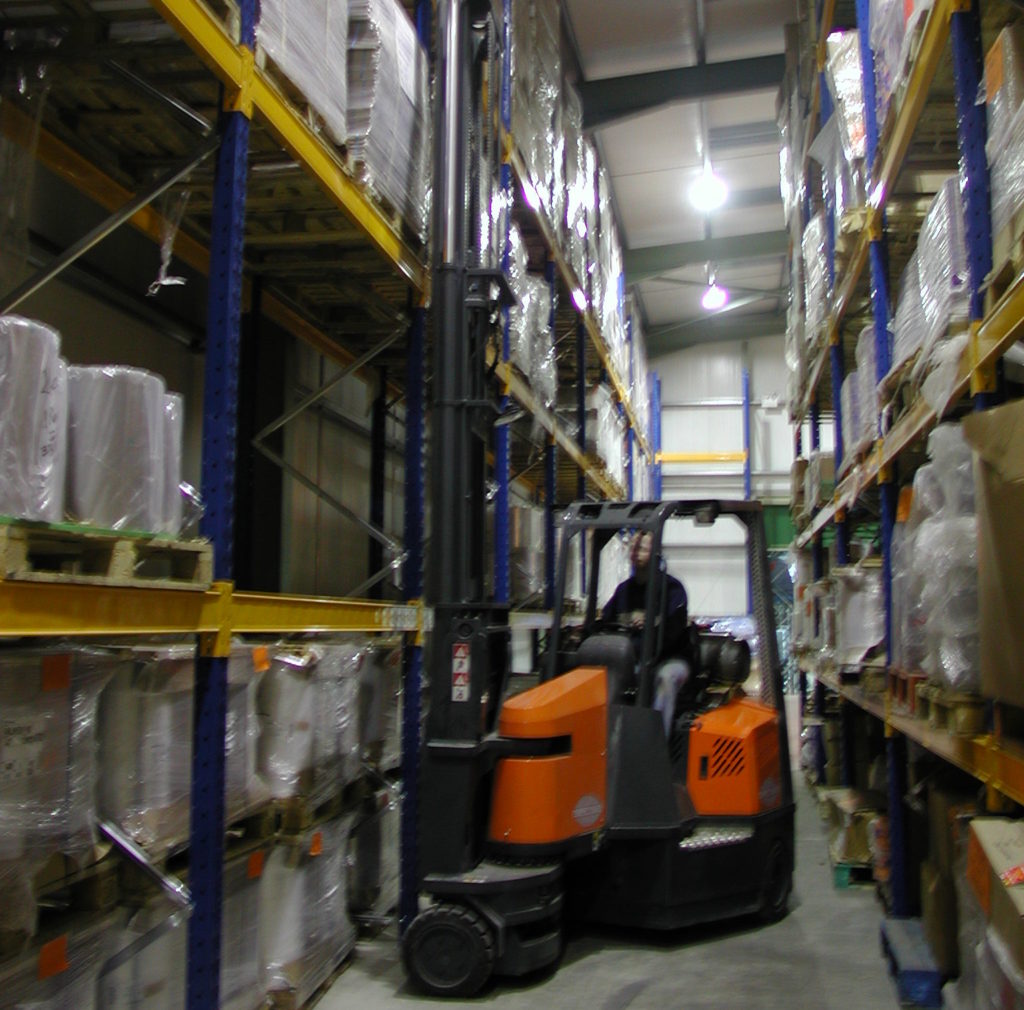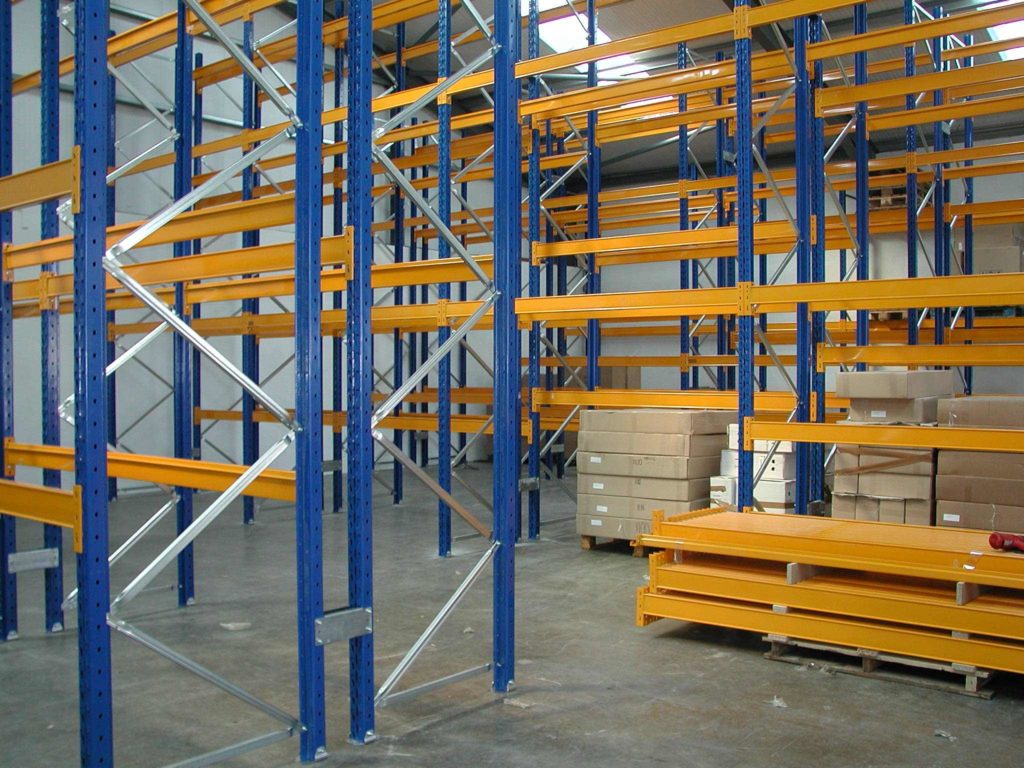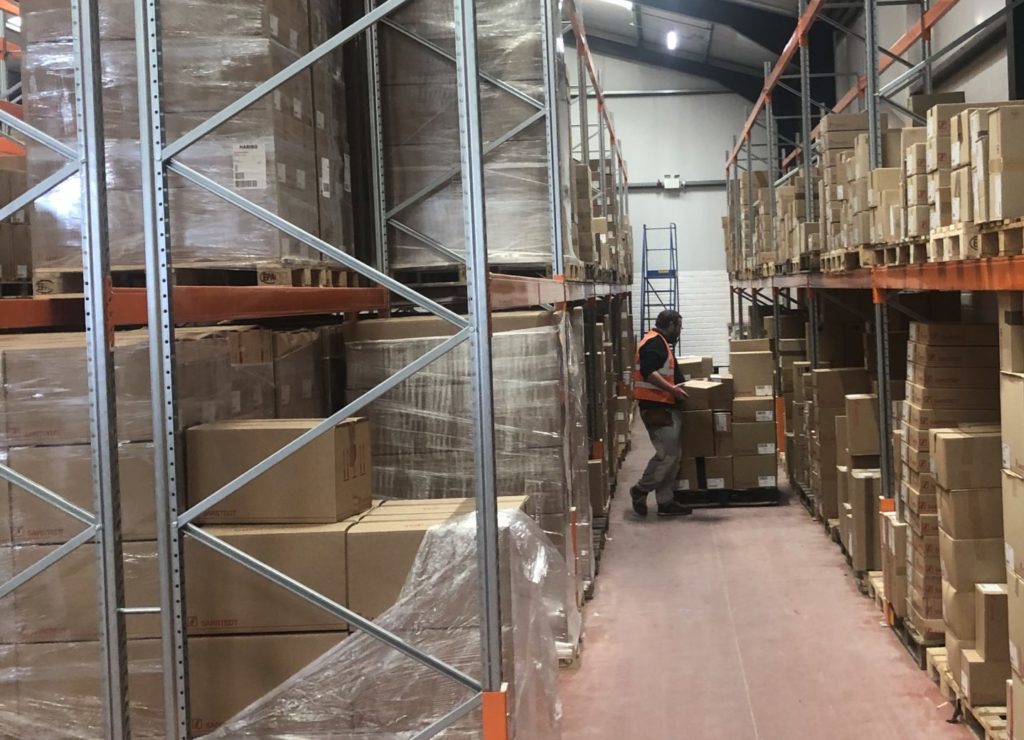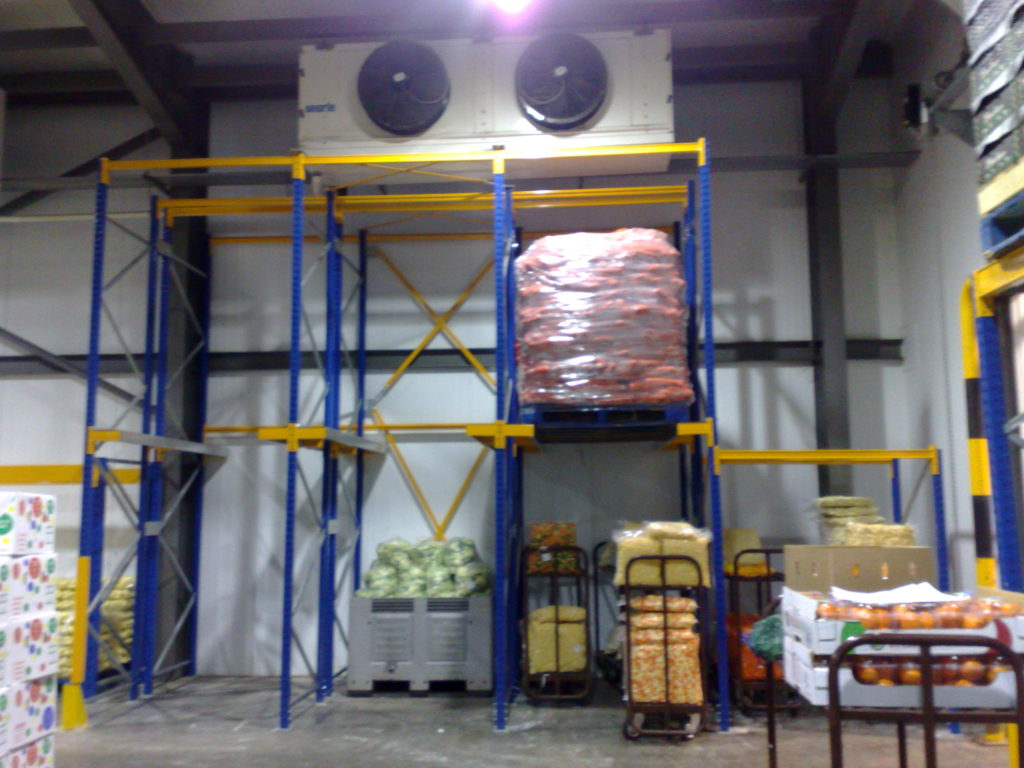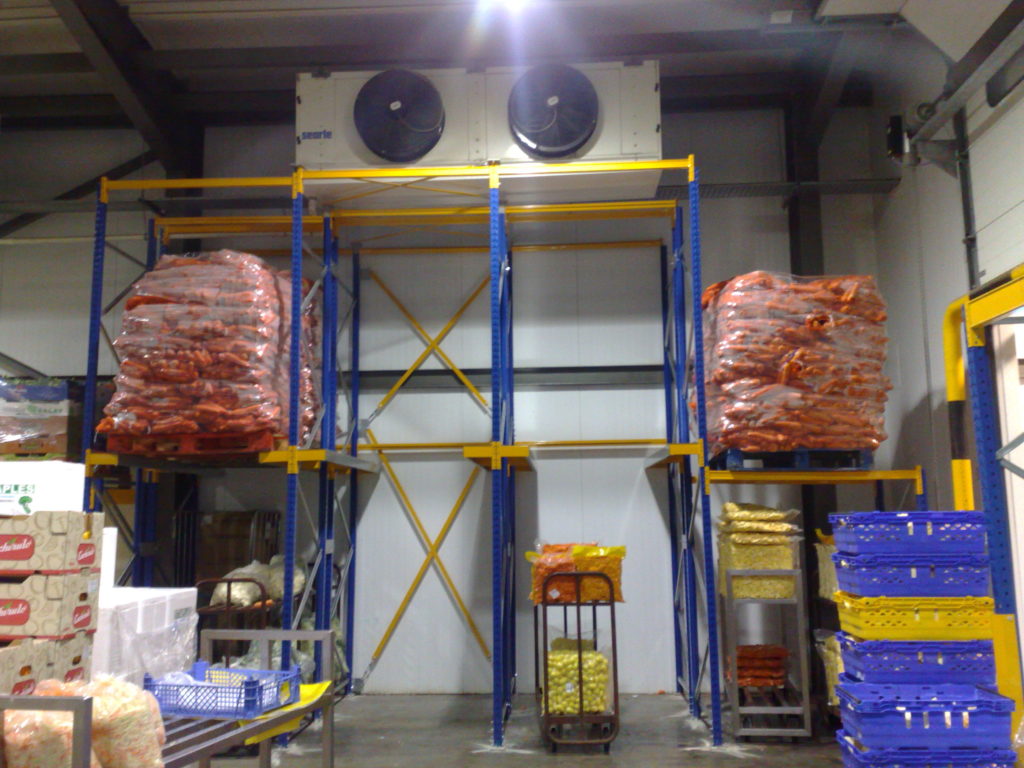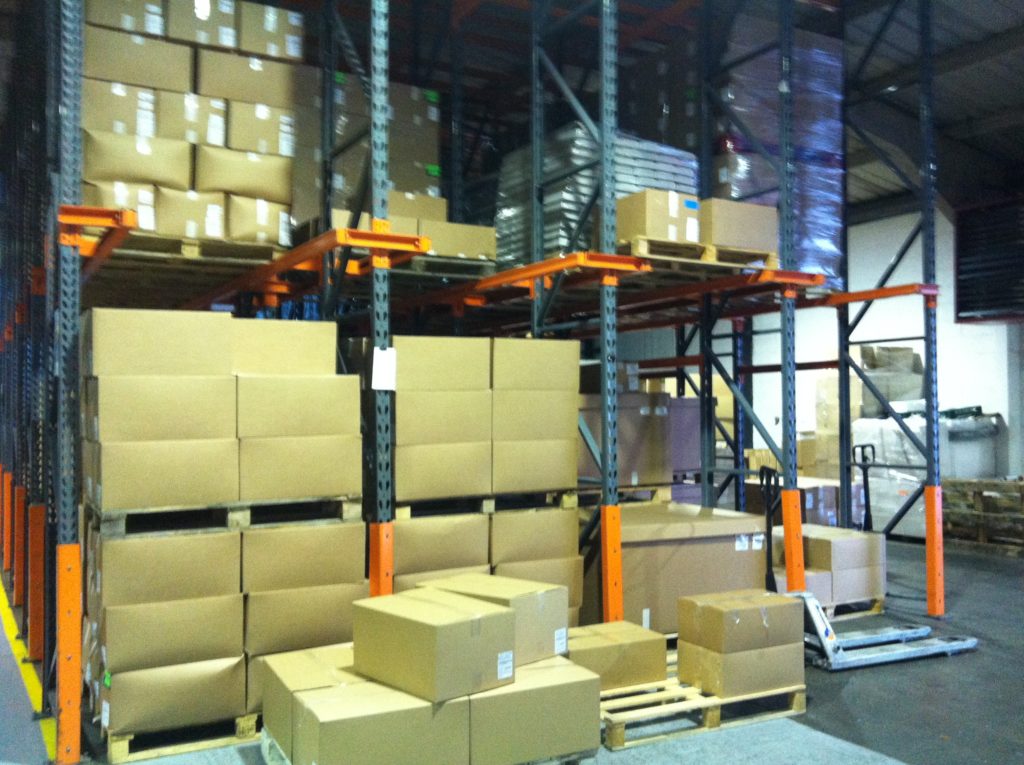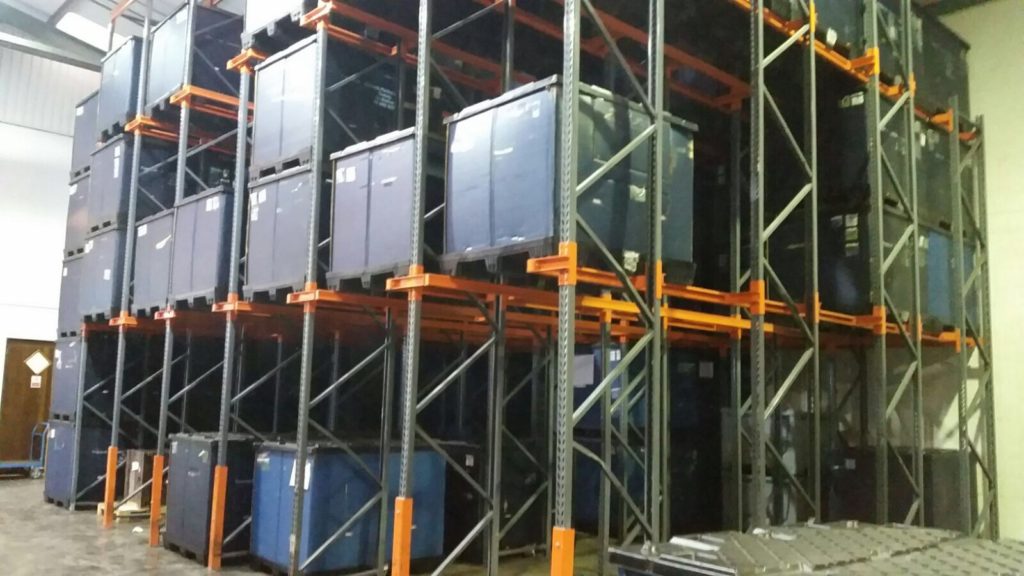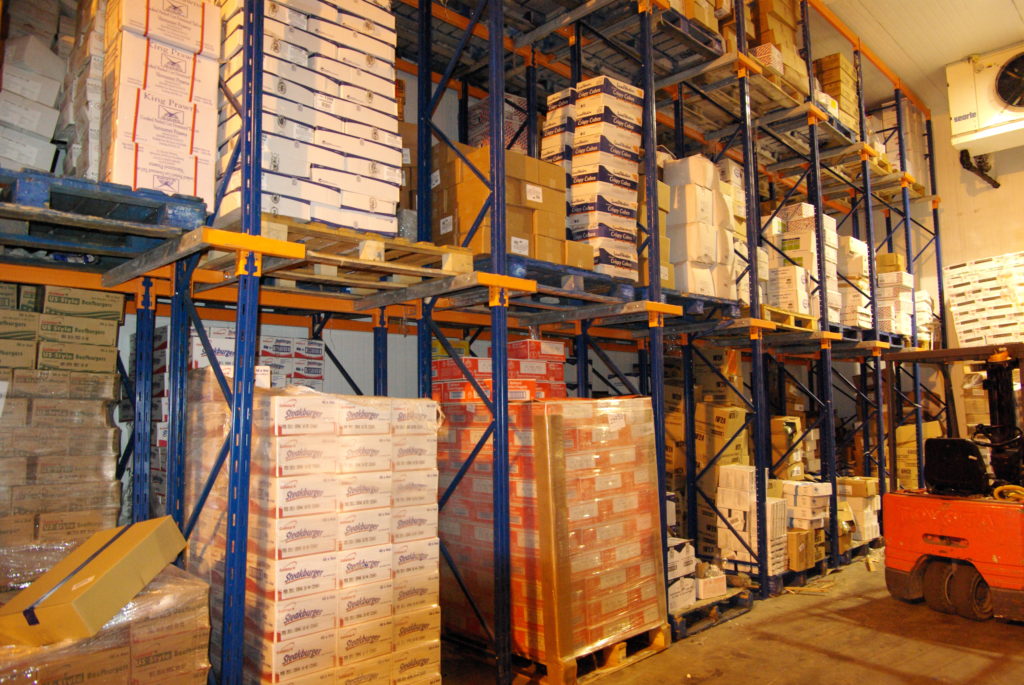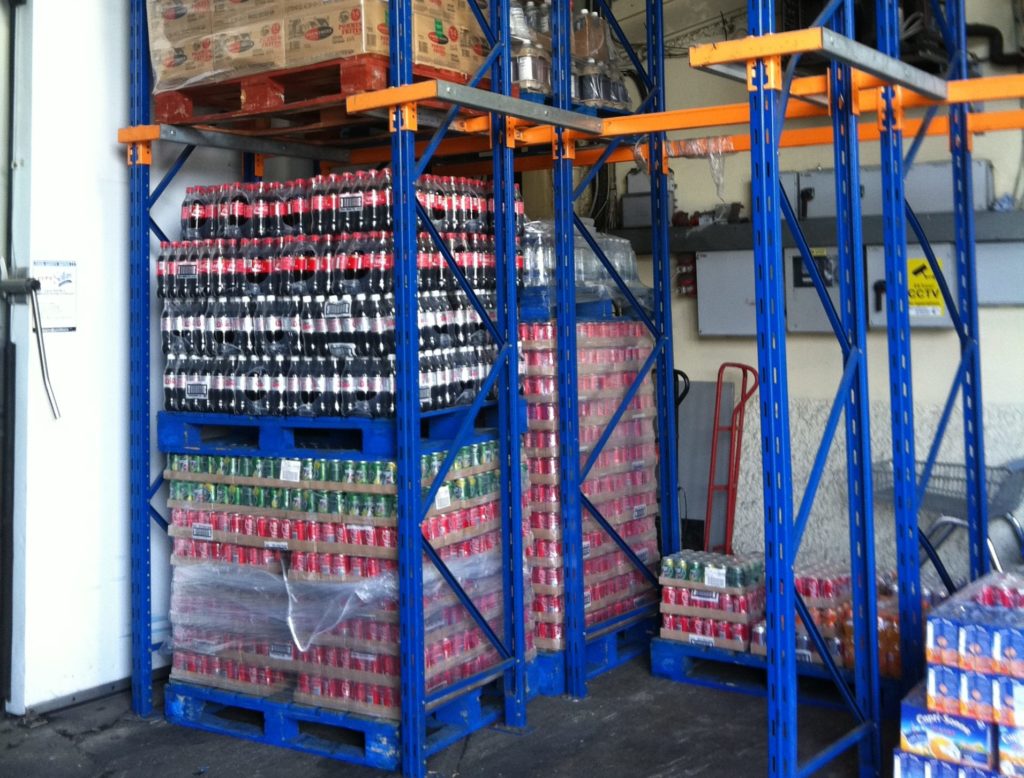 Drive-in / drive thru racking
This form of high density storage is ideal to store a large quantity of the same products, as the pallets are stacked in rows. The drive-thru variant is ideal to control the flow of pallets (i.e. FIFO).
long length storage / cantilever racking
Long length like pipe, timber bale,steel profiles… required a special type of racking.
We can cover all your requirements:
In-door with painted racking

Out-door with galvanised

 and optional roof

From 2m. length with the Mini-Cantilever

Large bale and heavy pallets

Optional decking to store standard pallets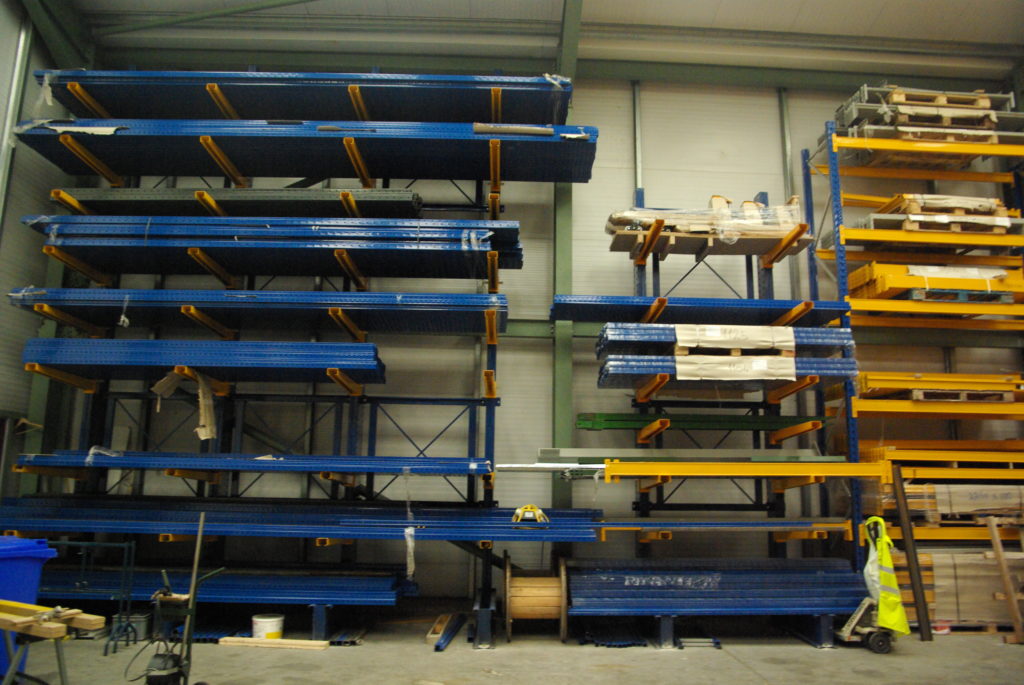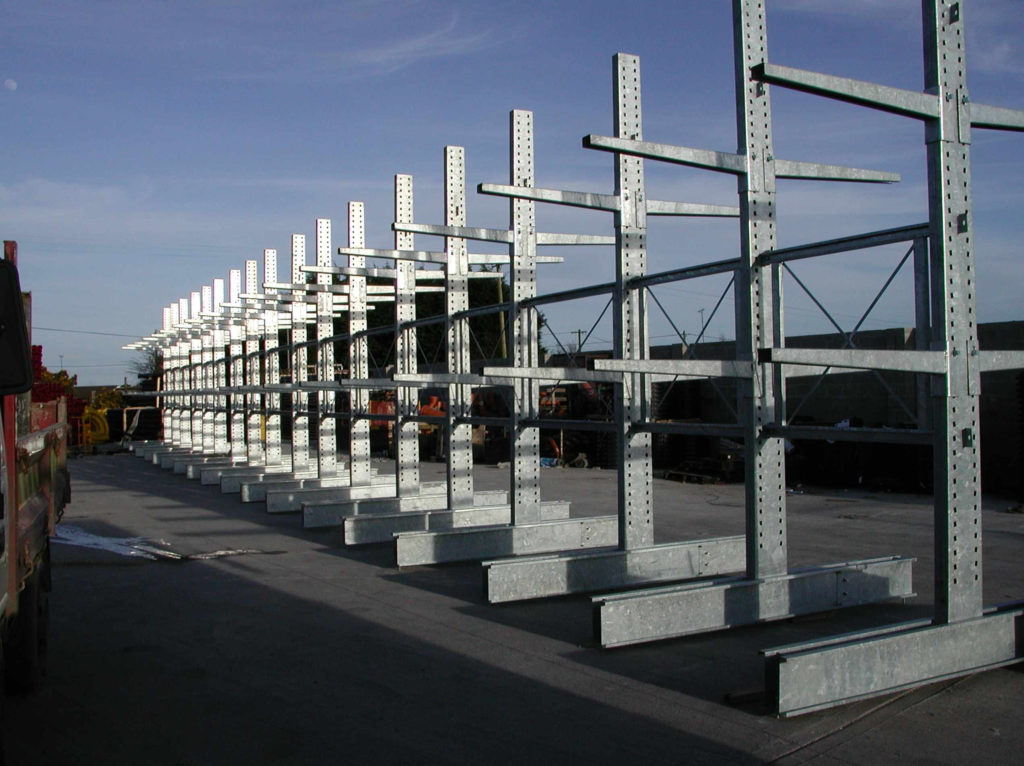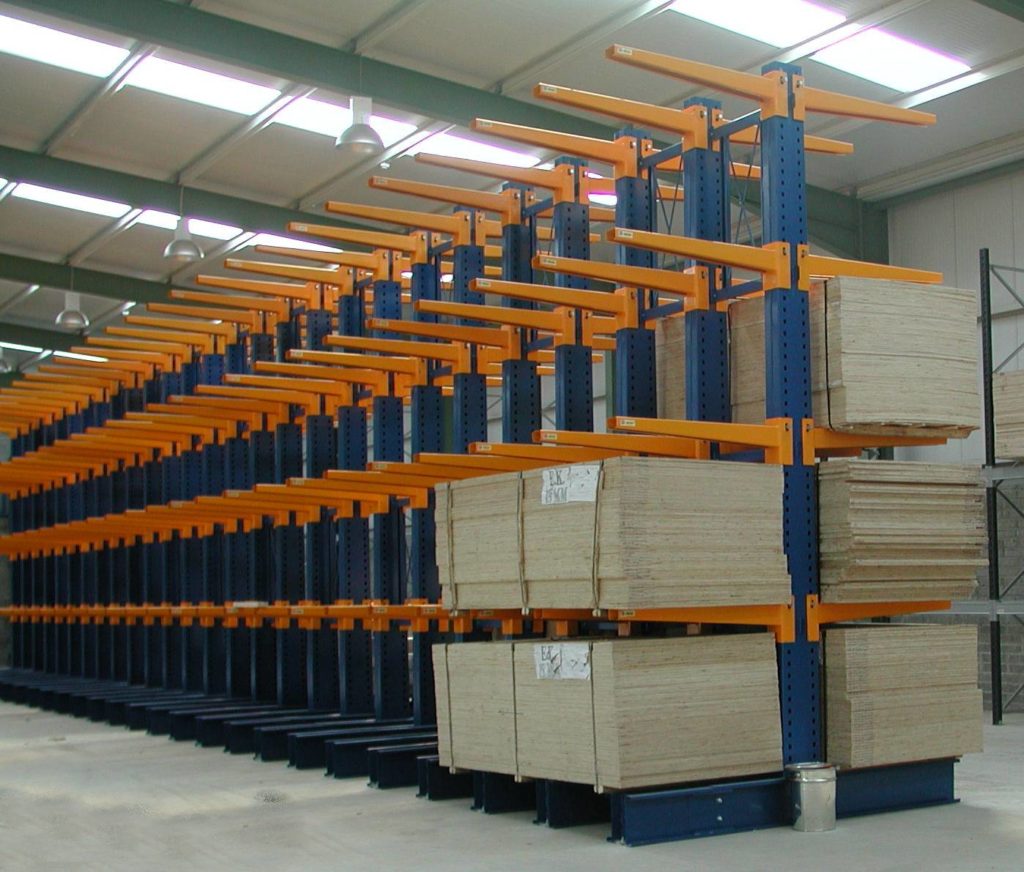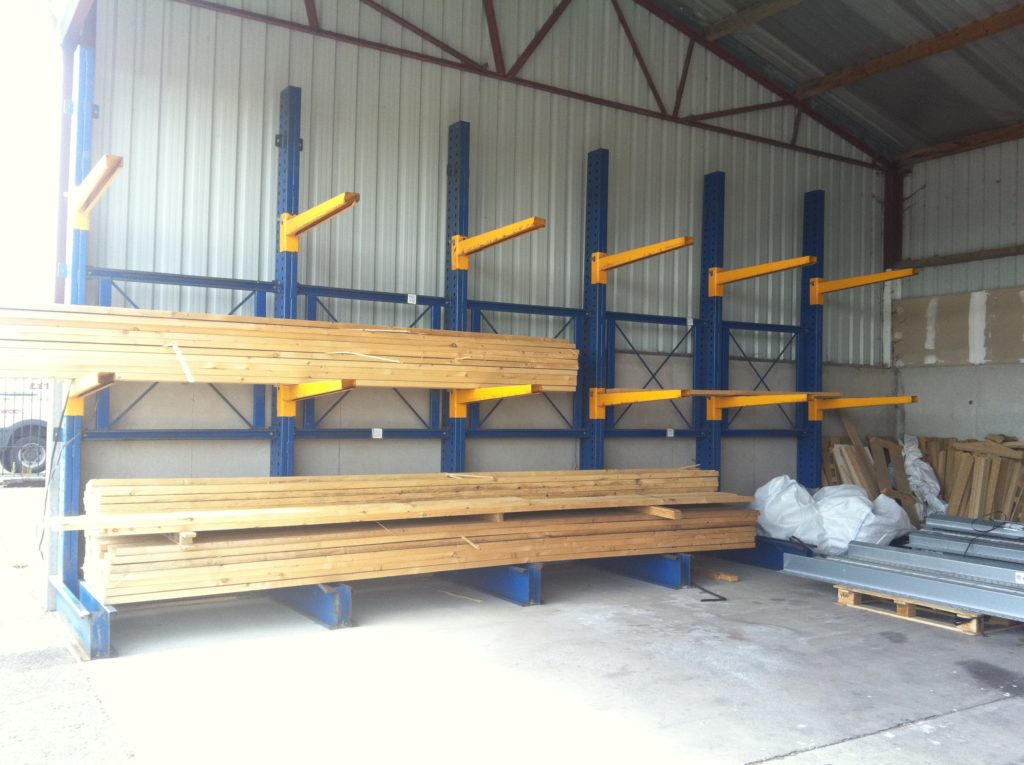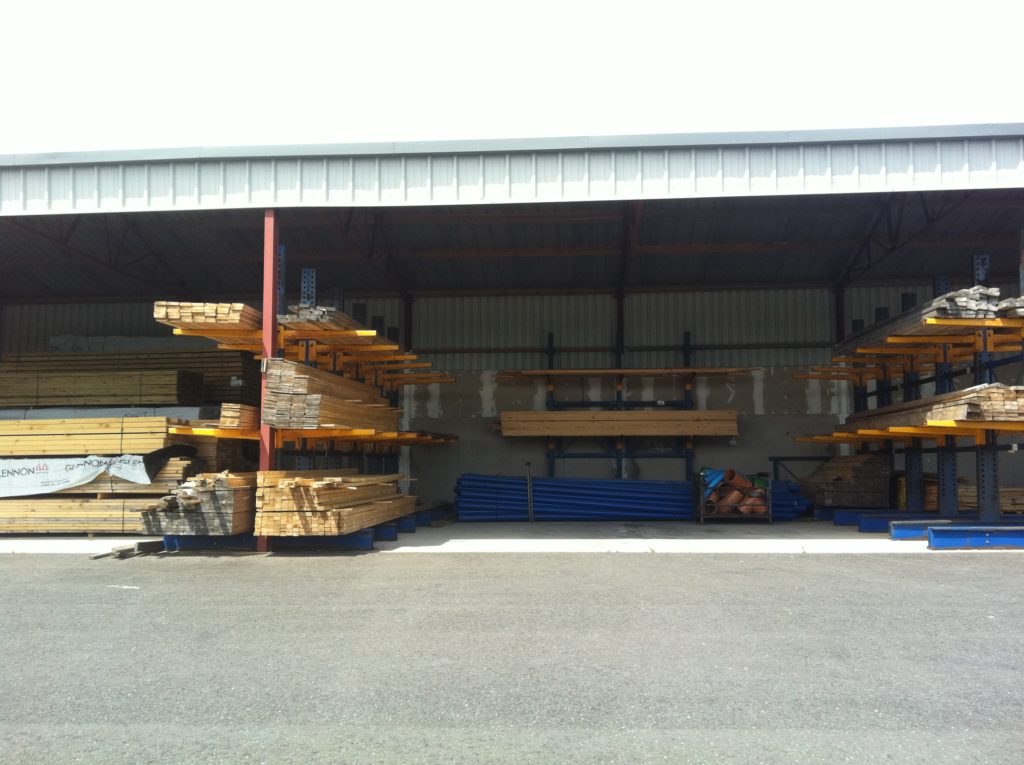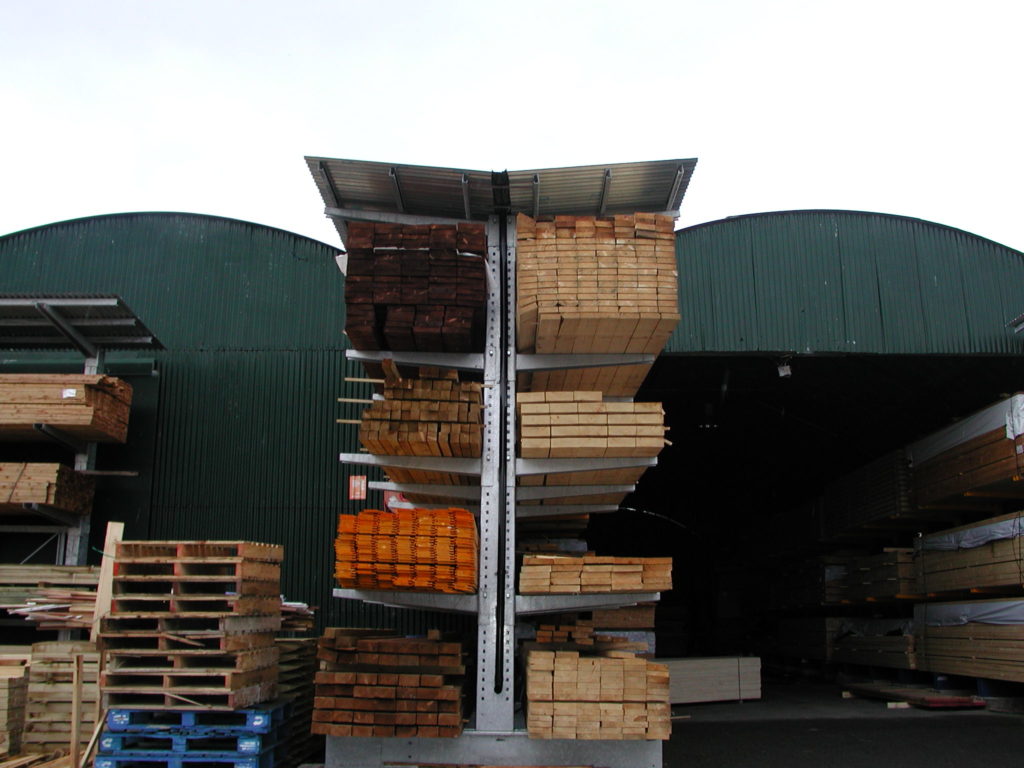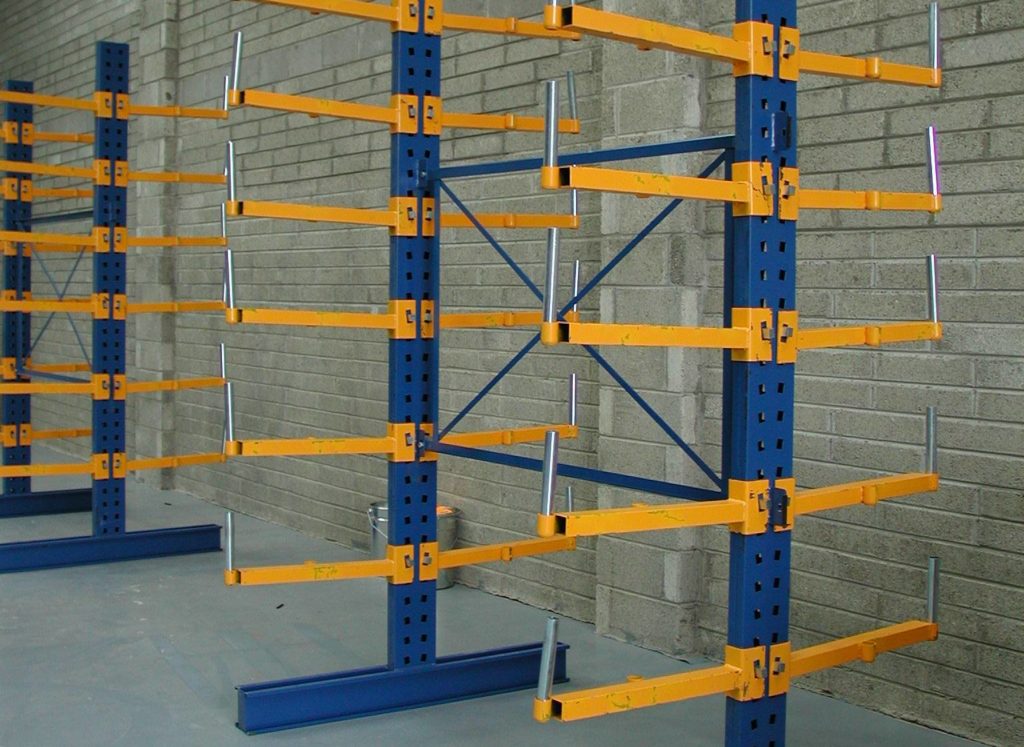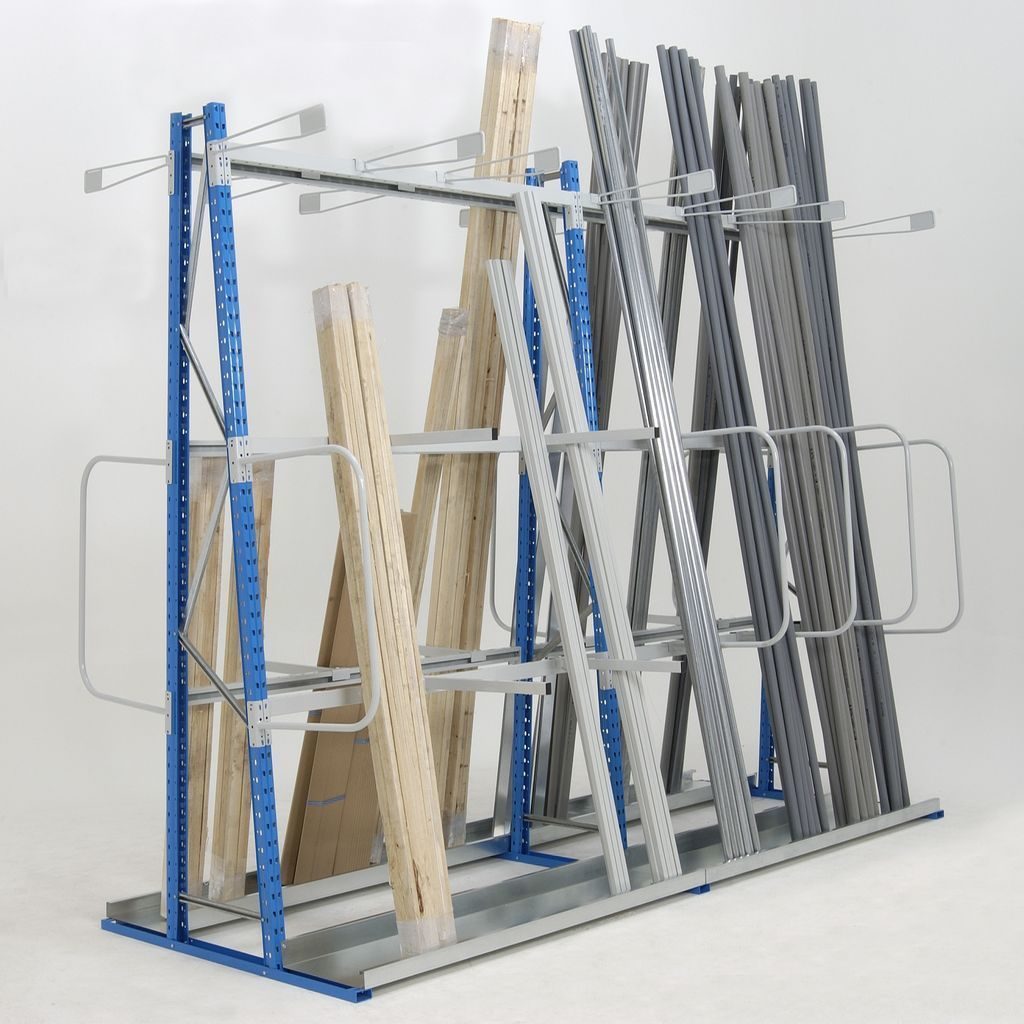 TWO TIER SHELVING MEZZANINE
We can design and offer you the best type of Mezzanine to suit your requirements being for pure storage, workshop or create office space.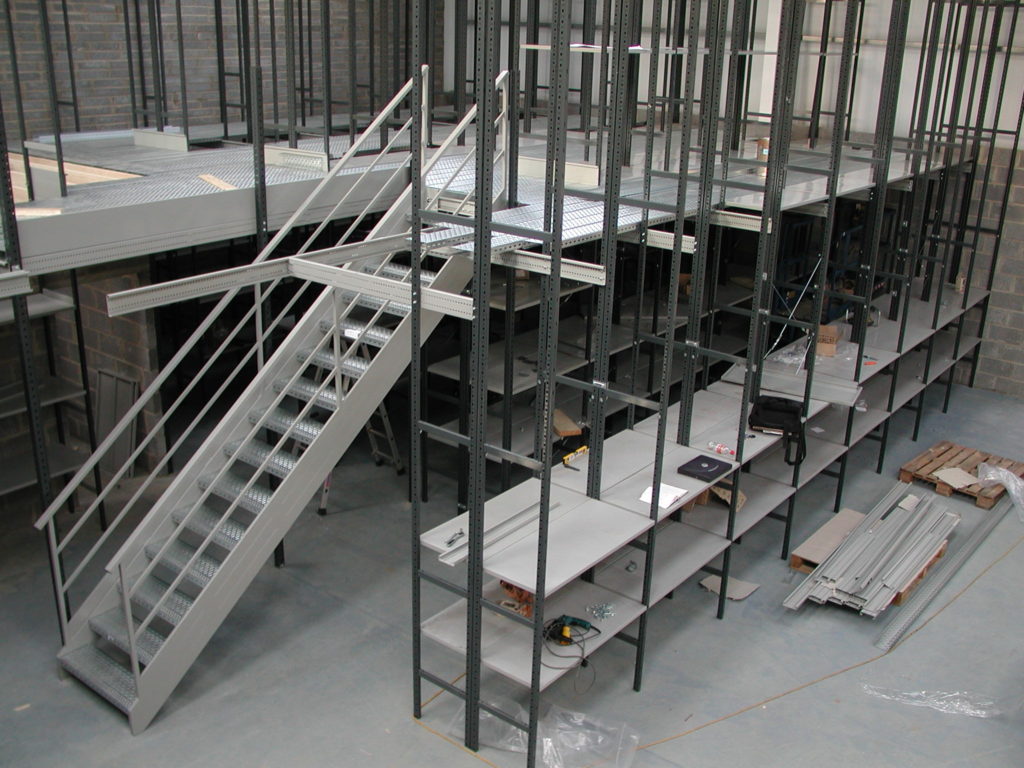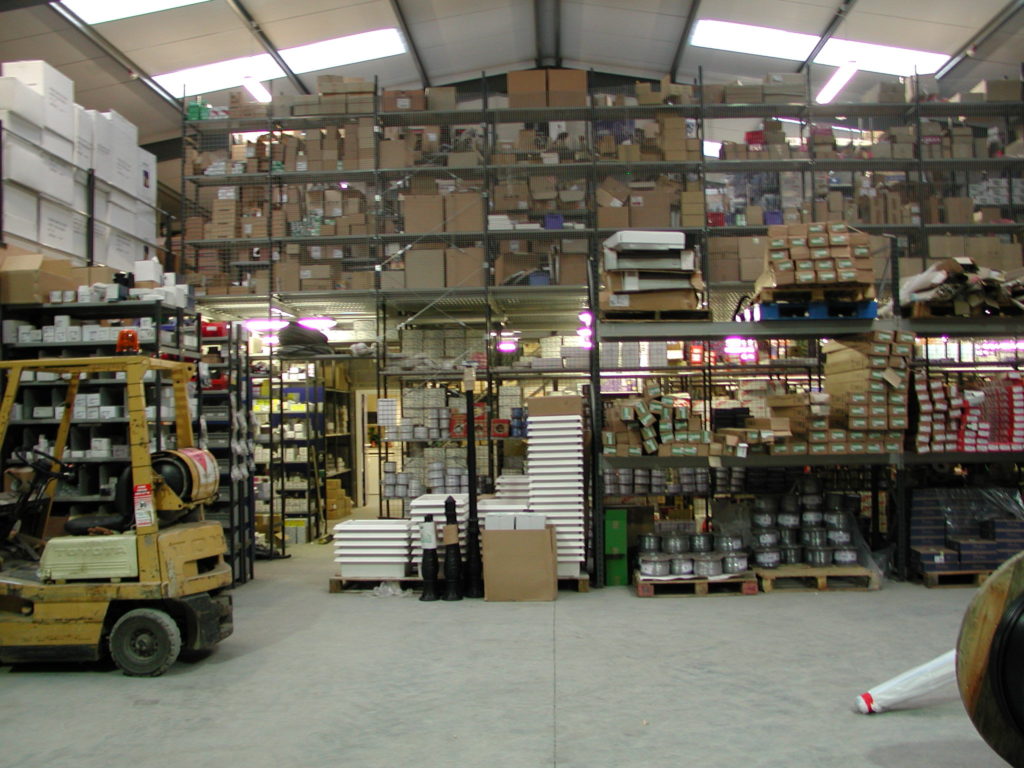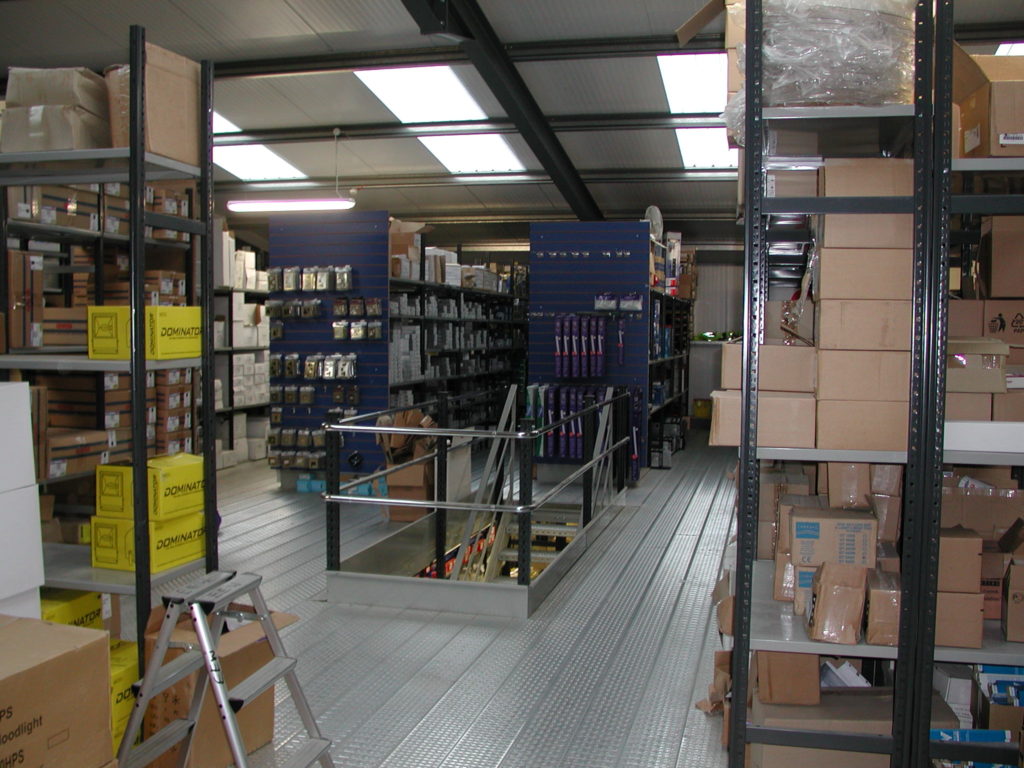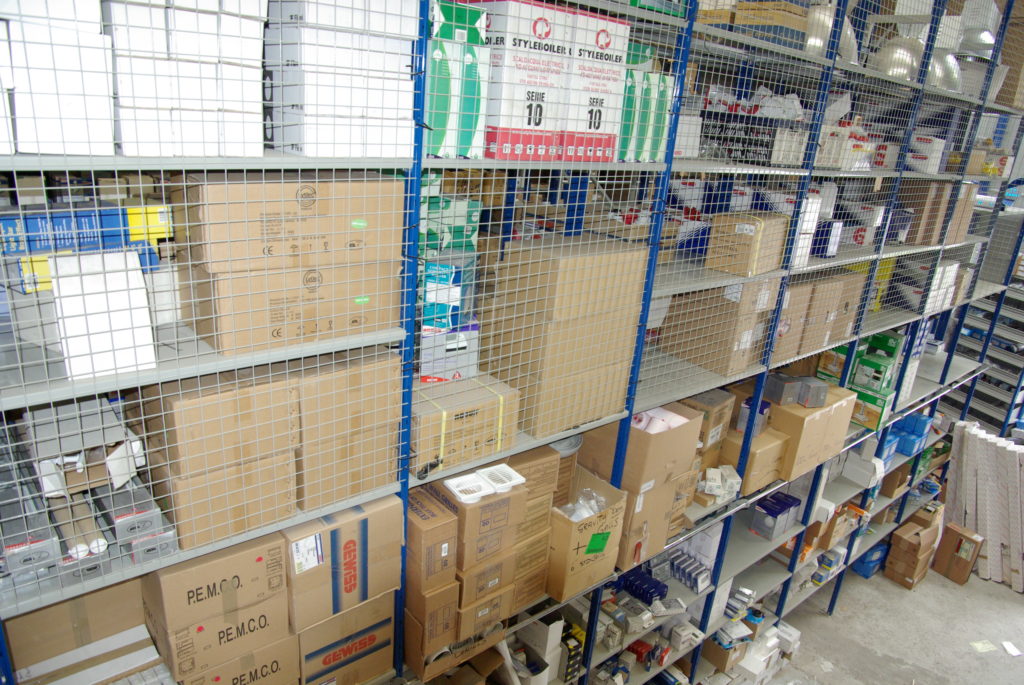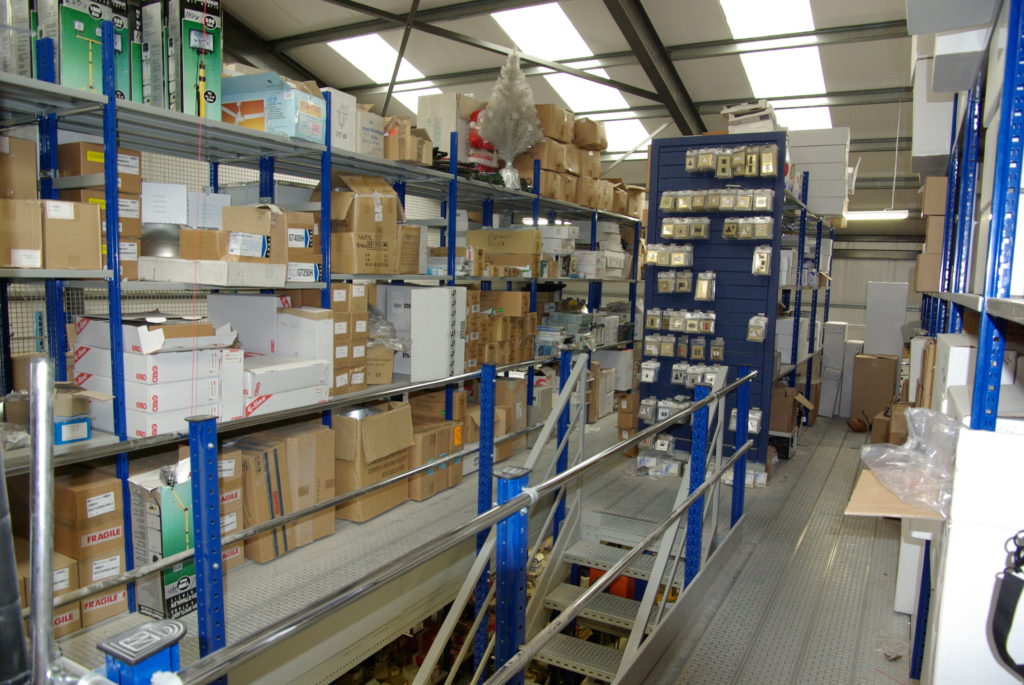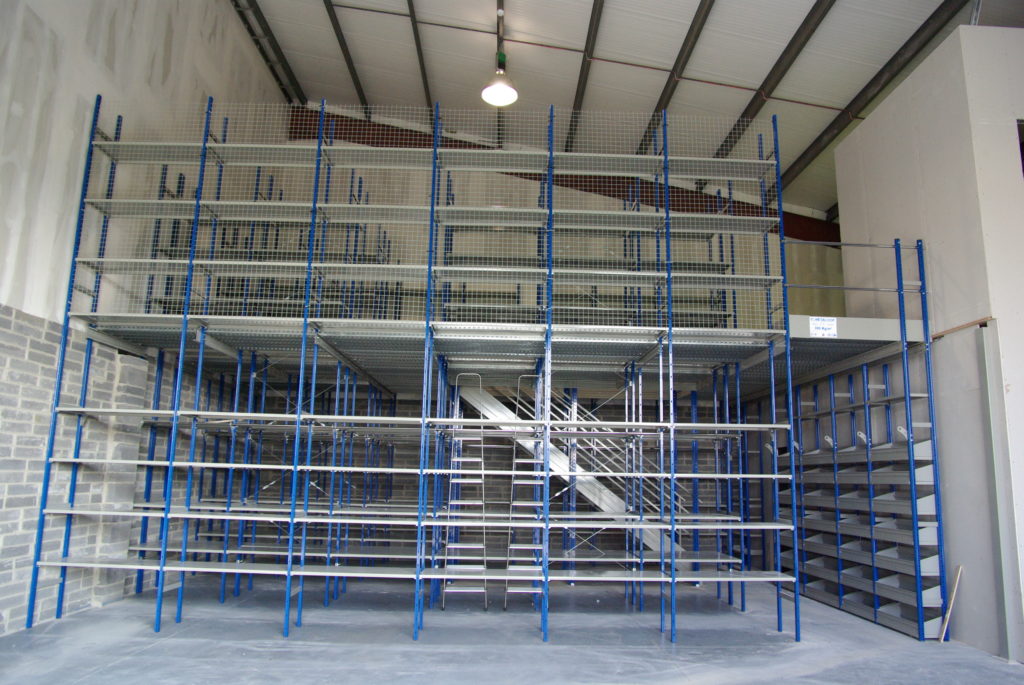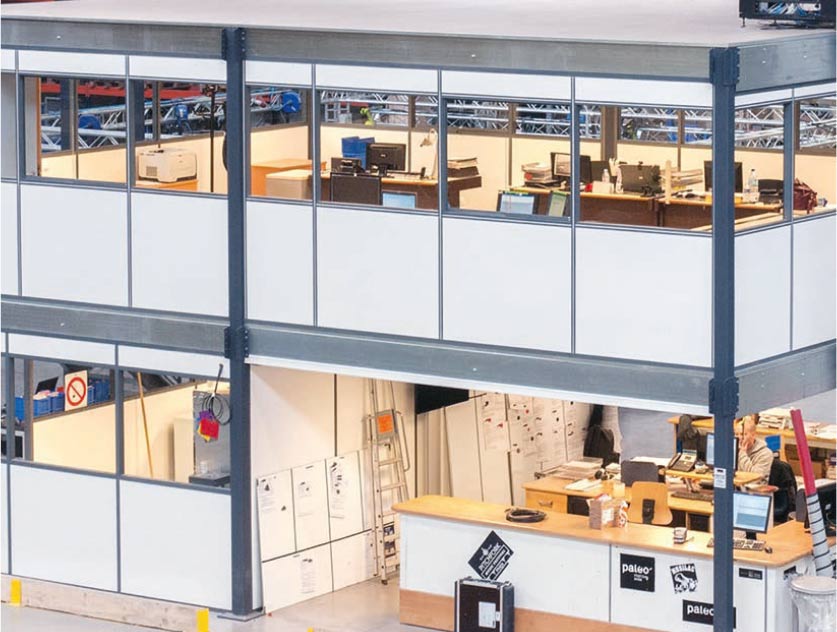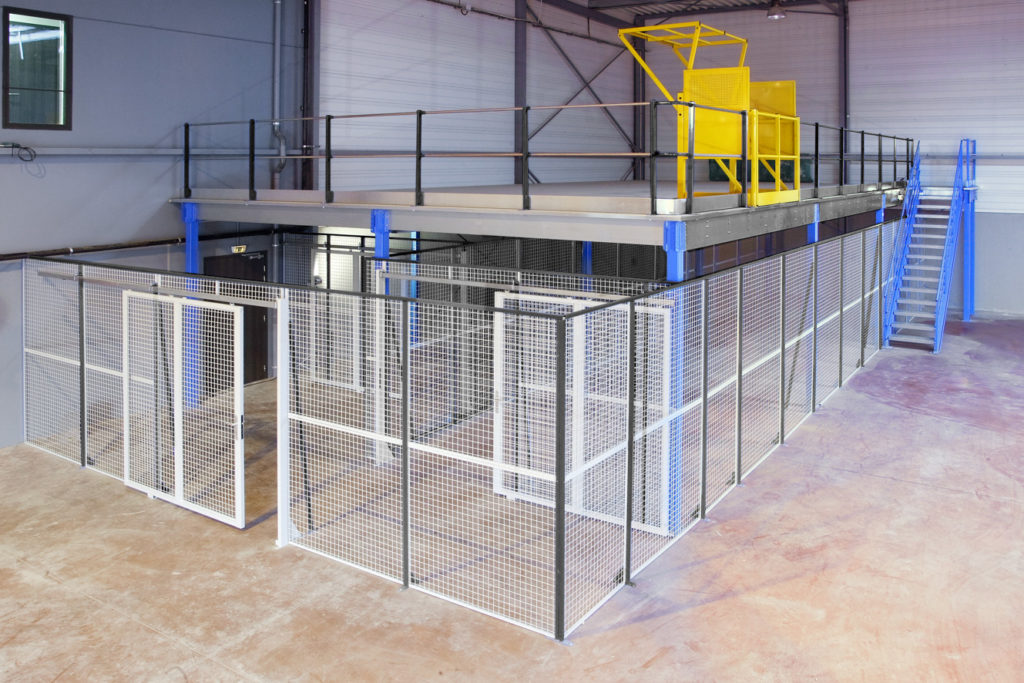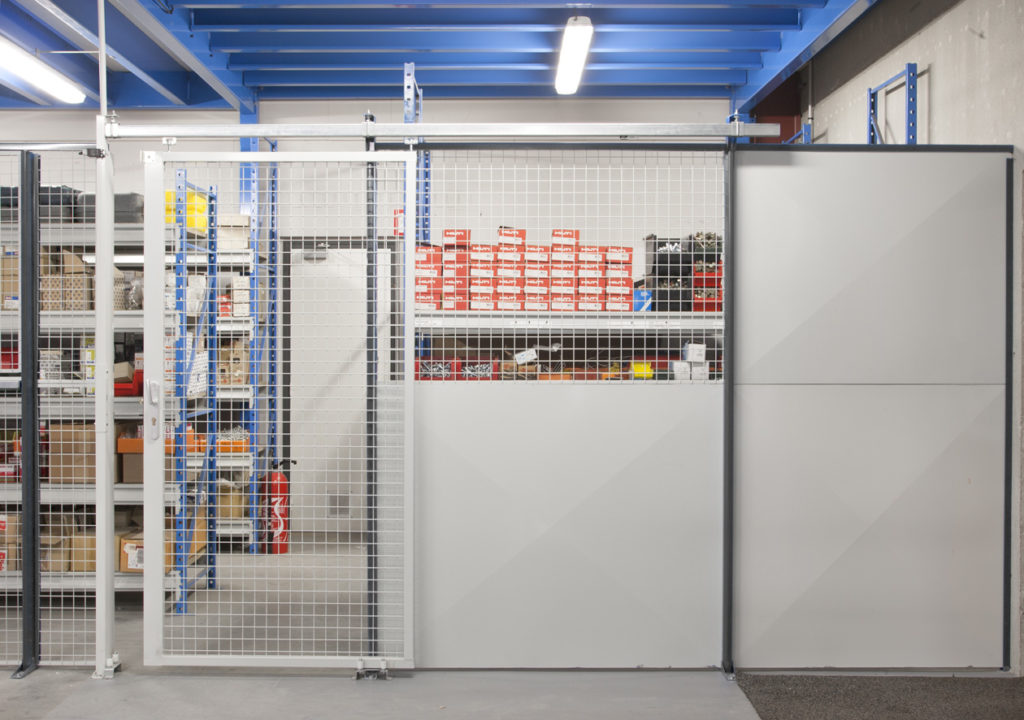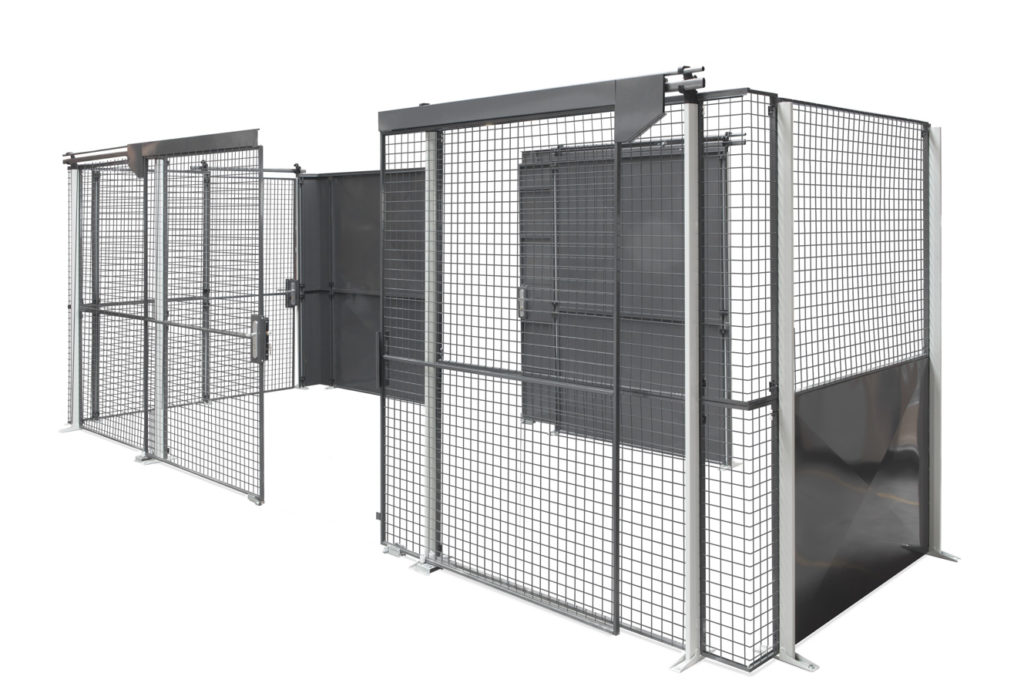 Industrial wall
and
machine guard